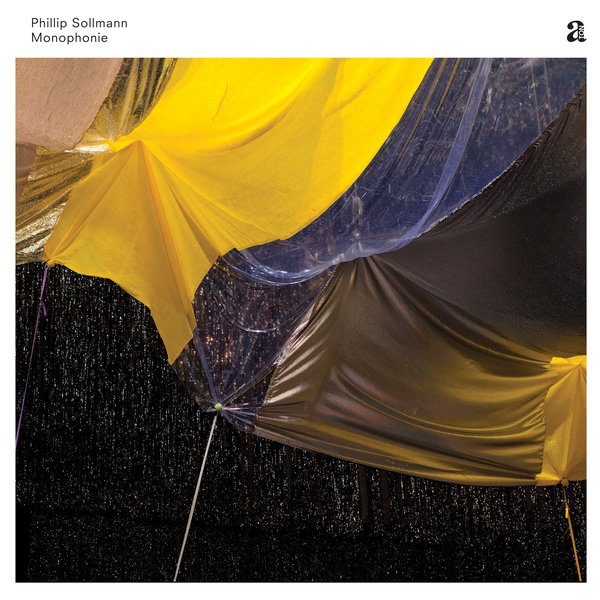 A-TON CD10/LP10
Phillip Sollmann
Monophonie
Loading...
Following 2019's New Atlantis LP under his experimental techno alias Efdemin, Phillip Sollmann's Monophonie is a project dedicated to uniting different strands of utopian music. His approach: combining and recontextualizing rare historical instruments of sonic research of Hermann von Helmholtz (19th century) with the self-designed, microtonal instruments of Harry Partch and metal sound sculptures of Harry Bertoia.
Phillip Sollmann | Monophonie | A-TON LP10/CD10
The result is a psychedelic investigation into just intonation – alternative tuning systems that create unique sets of harmonics not found in conventional scales. Monophonie recasts these sounds into new rhythmic environments where epic kosmische, polyrhythms, acoustic techno and microtonal glow are interwoven into a rare music.
Over nine tracks, the album explores multiple forms of minimalism, from unwavering repetition to paired-down chords and sparse sonic environments. But it also seeks to expand the sound spectrum of Partch's custom built organs and melodic percussion instruments as well as Bertoia's sonambient singing metal rods into an atmospheric otherworldliness.
Monophonie was first composed in 2016 and premiered at Berlin's Volksbühne theatre in 2017, before it went on to the renowned Ruhrtriennale and Kampnagel in Hamburg. It was performed by one of Germany's premier neue musik collectives Ensemble Musikfabrik together with Sollmann himself on von Helmholtz's original double siren, with set design by Michael Kleine and wardrobe by Peter Kisur of Honeysuckle Company
Tracklist
Chance
Rara
Micro
Motor
Stutter
Tape
Plain
U / O
Mono
Artwork
Detail of Monophonie stage design by Michael Kleine
Photography by Yasmina Haddad
Yusuf Etiman [Layout]
Credits
Composed and mixed by Phillip Sollmann at the Meadow, Berlin 2016-2019.
Recorded, mastered and cut by Kassian Troyer, DM.
Release date
May 15, 2020
Subscribe to occasional news and announcements by email newsletter