o-ton 65
Virginia
Loch & Hill EP
Loading...
Virginia first saw light on Ostgut Ton featuring on Steffi's now infamous 'Yours & Mine' album, her distinctive and powerful vocals shining through on lead track 'Yours' in particular.

Now Virginia releases her first solo 12'' for the label, featuring 4 tactile, pushing and lovingly produced tracks, exploring some of the different zones that she explores while DJing. A DJ for many years, with her roots in the Munich scene, Virginia is now a resident at Panorama Bar, and continues to bring her soulful, expressive sound to clubs around the world, often layering live vocals over tracks as she plays.

'Neurosis' is a playful, uplifting night-time jacker, setting the tone with its warm and precise analog sound set, set off with sharp stabs and curious vocal cuts. This leads into 'Shifter', a more sinister, pacy cut with clear Detroit references - a snaking arpeggiated synth line telling a colourful story.

Breaking into some glorious first-wave electro styled beats, 'Loch & Hill' is a moody atmosphere-setter. An ensemble of beautifully produced synths and classic percussion melt in a moment of harmony and hypnosis.

Virginia then completes the EP with the wonderful 'Tangish', an infectious vocal-led song that flows naturally and elegantly with its classic Chicago style arrangement and lack of pretense. Upfront music with heart, clarity and longevity!
Tracklist
Neurosis
Shifter
Loch & Hill
Tangish
Release date
April 08, 2013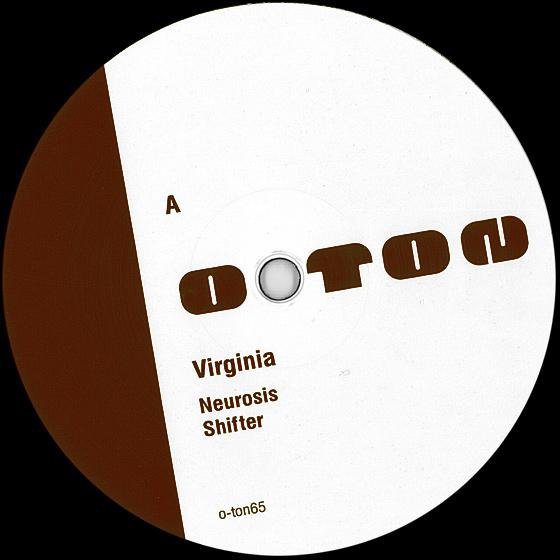 Subscribe to occasional news and announcements by email newsletter