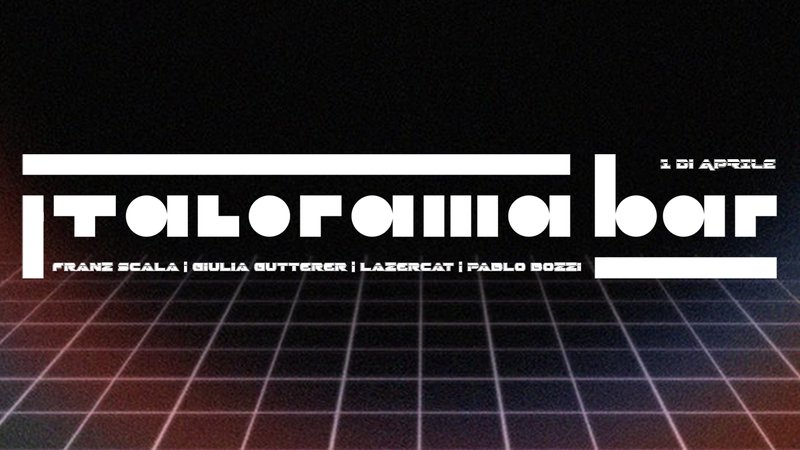 Friday 01.04.2022 start 22:00
Italorama Bar
Panorama Bar
Lazercat

Bordello A Parigi

Giulia Gutterer

Slow Motion
Do androids dream of electric cats? At least that's what you might think when you hear the flowing, retro-futuristic sets of Canada-raised, Berlin-based Lazercat, a DJ, producer and organiser of the Dreams Of Neon party series. Italo Disco, New Wave and New Beat, EBM, Electro and Techno – these are also the rough coordinates of our first Italorama Bar party this year. In addition to Lazercat, the hosts Franz Scala and Giulia Gutterer from Berlin's Slow Motion label will be playing. On top comes French-Italian DJ and producer Pablo Bozzi who not only sports his moustache proudly like Giorgio Moroder did, but also pushes an updated, more muscular electronic disco sound – no matter if solo with his latest 12" on Dischi Autunno, together with Hayden Payne aka Phase Fatale as Soft Crash, or with Kendal Mulla as Infravision. The latter have just released an extremely successful, muscular remix of Anne Clark's proto-techno wave hit "Our Darkness", beaming her doomsday 80s poetry into a no less dark present day.
Doubting all the time /
Fearing all the time /
That like these urban nightmares /
We'd blacken each other skies.
As of 1 April 2022 proof of vaccination, recovery or rapid test are no longer required.