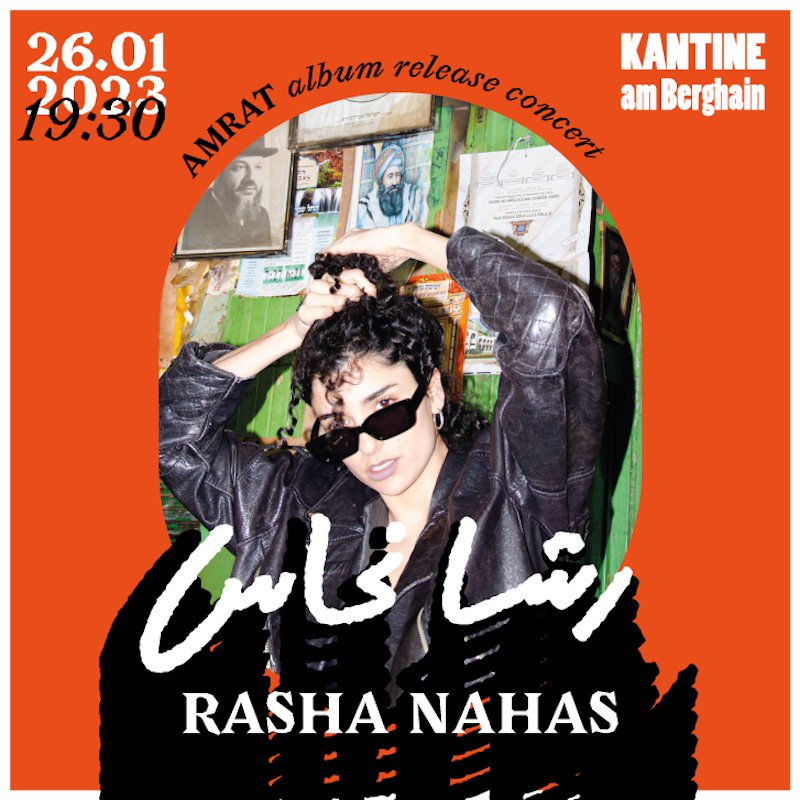 Thursday 26.01.2023 doors 19:30 start 20:30
Kantine am Berghain
Rasha Nahas
AMRAT Album Release Concert
An epic AMRAT-Album release night with Palestinian singer-songwriter Rasha Nahas awaits you!
As a genre-defying, narrative-focused artist, Rasha Nahas has been crafting a keenly singular music universe, cultivated in and loyal to the underground, and driven by candid lyrics with disarming vulnerability.
Her upcoming sophomore two chapter LP, Amrat is Rashas first foray into Arabic-language lyrics. It is a sentimental body of work, maneuvering seamlessly between the thematic duality of urban and rural landscapes, waltzing between contemporary electronica and the rawness of the old-school, singer-songwriter era. Amrat is due for release in January 2023 on Cooking Vinyl with tours scheduled across Europe and West Asia.