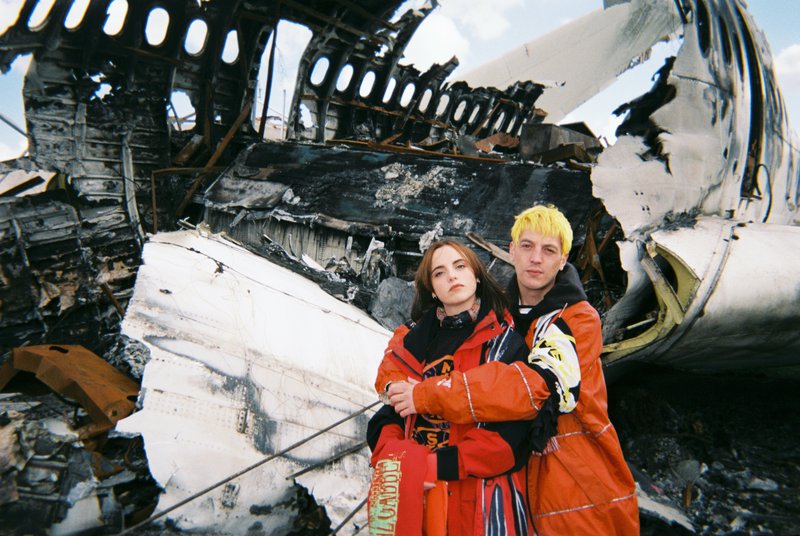 Wednesday 14.06.2023 doors 20:00 start 21:00
ascendant vierge
Result of the musical meeting between the singer Mathilde Fernandez and the producer Paul Seul, co-founder of the Casual Gabberz crew, ascendant vierge, without capital letters, was born in 2019. The alliance between a pop with a baroque and lyrical dimension with productions mixed by different currents of hard techno, trance and eurodance stands out with the public and the critics after a handful of self-produced singles.
After first singles released in 2019 followed by the EP Vierge released in 2020, the ascendant vierge duo presents its first album Une Nouvelle Chance in April. It is the logical continuation of their debut and also a radical change of scale, the launching into orbit of what was at first considered as a musical oddity, now transformed into a pop alchemy of stellar scope and ambition.
The duo has continued its sound research by revisiting different styles from the 90s, transcending the hard techno label that was tempting to stick to them at the beginning, to explore different more "commercial" declinations of electronic music. Trance, eurodance, happy hardcore, EDM or downtempo ballads are all universes that the duo appropriates: each chord progression and each vocalization take the listener by the guts and stay in the head for a long time, and euphoria now prevails over melancholy. The album is mixed by the British Geoff Swan, whose work beautifully showcases the vocal parts.
Appearing on the album cover as the survivors of a plane crash that could well be a metaphor for our time, ascendant vierge invites us to apprehend their first album as a Une Nouvelle Chance, as literally as allegorically. Their music, their lyrics and their visual and digital sides are experienced as a post-modern and dreamlike version of the black box, where collective and individual memories melt into each other and where the border between the real and the fictitious becomes irremediably blurred. It is life that scrolls before our eyes, in our ears and through our hearts.
Please respect the no-foto/video policy.