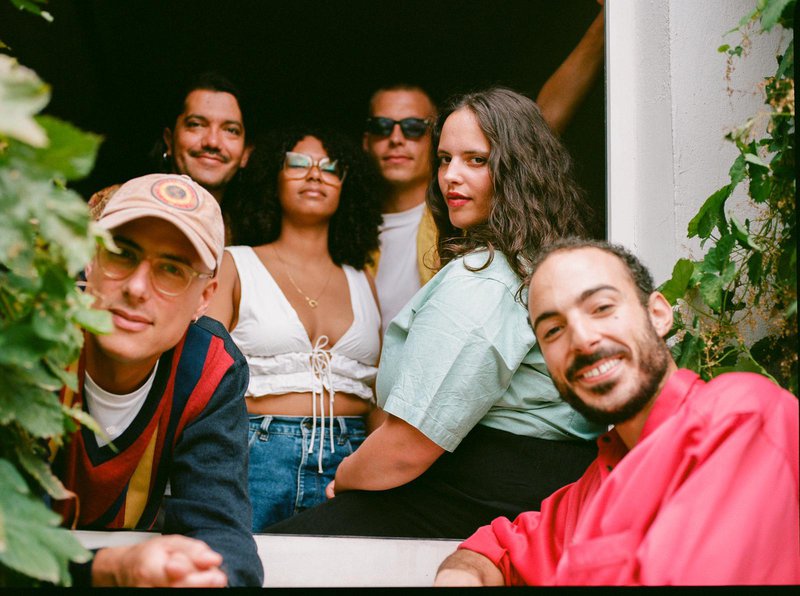 Wednesday 13.12.2023 doors 20:00 start 21:00
Kantine am Berghain
Body Language presents: an evening with Stella and The Longos
Stella and The Longos

Live
Body Language presents: an evening with Stella and The Longos

. Body Language invites you to move from the gritty dancefloor to a more glamorous, sensual affair, presenting a rare Berlin concert from Stella and The Longos, supported by Top Technique. 

Founded by Stella Zekri and co-collaborator Ed Longo, their journey was ignited by an insatiable curiosity for dusty, forgotten records that begged to be revived, and their passions for outer-national music and the eclectic French multicultural productions of the '80s. The result of this is their debut LP: Détends-Toi, released in the summer of 2022 via Cosmic Records. With this release, Stella and the Longos masterfully pay tribute to Zouk and Boogie of yesteryears, filtered through the lens of the Paris underground, and recontextualized for todays audiences with a nostalgic yet modern feeling. The members of the band created especially for this occasion, have their roots and musical influences from all around the world: German, French, Italian, and Latin-American. Together, they have perfectly encapsulated their own unapologetic embrace of the genres iconic tropes, woven together with an undeniable allure, self-assuredness and sensuality.
Eine Veranstaltung von The Body Language