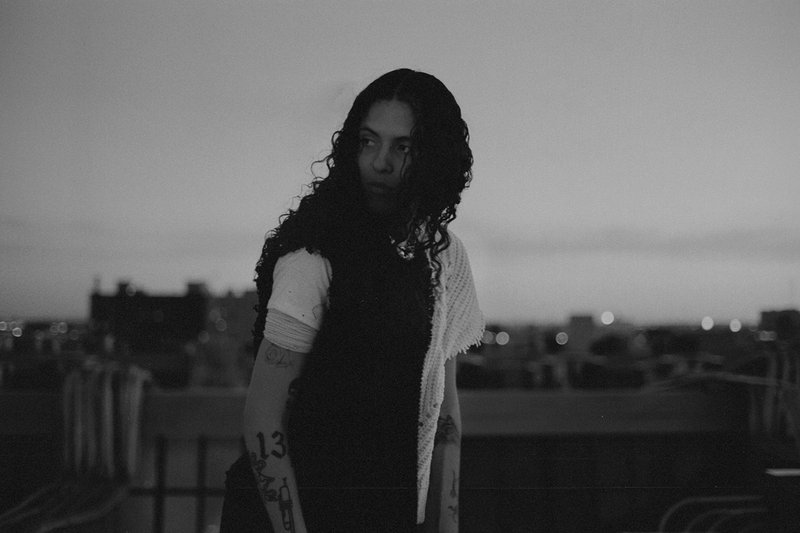 Tuesday 11.10.2022 doors 19:00 start 20:00
070 Shake
'You Can't Kill Me' Tour
Berghain
070 Shake

Live

Getting Out Our Dreams
070 Shake thrives in shadows. The boundaryless New Jersey artist crafts uniquely nocturnal songs, full of the frayed emotions that crop up during late nights spent alone with your thoughts. Since 2016 she's appeared on hooks for veteran rappers, bringing her piercing lyrics and sentimental vocals to powerful rap songs. And across her solo efforts, she's demonstrated poise and vulnerability, as well as a dedication to going to uncomfortable places, writing moving songs about romantic entanglements and infidelity. Her sophomore album, You Can't Kill Me, is an extension of her previous works' interrogation of humanity. The album aims to further expose her innermost feelings, to explore complicated interpersonal connections, to dig deep.
After spending two and a half years recording over 100 songs, Shake pieced together 14 tracks that show her definition of soul, a set of songs that meditates on the trials and tribulations of love, of both the joy and despair she's found trying to forge lasting bonds with other people.
Born Danielle Balbuena, Shake grew up in North Bergen, New Jersey – though she also spent stints in the Dominican Republic, where her mother was from, and Colorado. As a kid, she was diagnosed with ADHD and spent most of her childhood in isolation, which was enforced by authority figures who were trying to help her. She learned quickly that she could turn to poetry as a way to cope with her most difficult emotions. She felt lonely, but she realized she was able to transform that feeling into moving songs. Shake's greatest strength remains the emotional depths she explores in her songs. This new era shows that Shake still possesses the same sensitive spirit from her auspicious debut a few years ago. As time has passed, she's learned to explore more than just darkness, to make songs that fully delve into the colorful contours of her imagination and capture the honesty she's been reaching for since the beginning.
Sold out, no tickets at the door!
RSVP via Facebook | Resident Advisor
Entry 18+ / x-rated!
Tickets from the original show date on 1st December 2021 are valid.