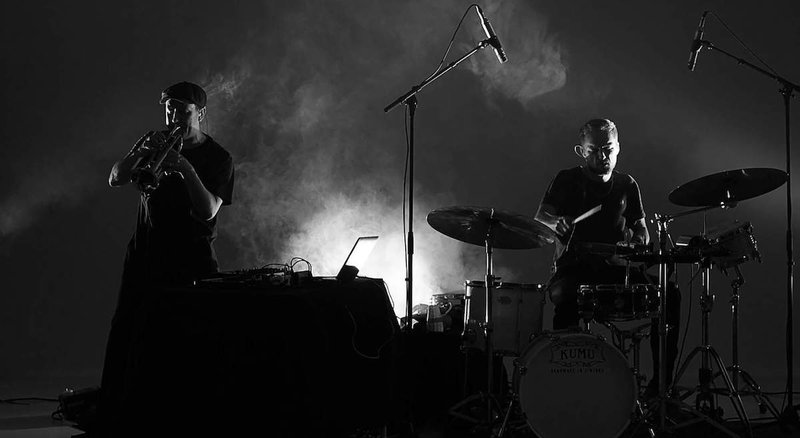 Sunday 26.02.2023 doors 20:00 start 20:00
Kantine am Berghain
Aki Himanen & Aleksi Kinnunen
Aki Himanen & Aleksi Kinnunen

Live

Jazz-O-Tech
Come dance with us in our show on Sunday, February 26 at Kantine Am Berghain, where we will have the pleasure of hosting a live concert by Finnish duo Aki Himanen and Aleksi Kinnunen and Berlin DJ Dimitra Zina. Aki Himanen & Aleksi Kinnunen - Live (Trumpet, Electronica, Drums, Fx): Trumpeter Aki Himanen and drummer Aleksi Kinnunen form an explosive duo that fuses Scandinavian jazz with the pulsating rhythms of techno music. They are constantly searching for new ways in which man and machine can create a real dialogue. Improvisation, spontaneity and musical communication are at the heart of their work. The music is dark, intense and a poetic mix full of hypnotic mental images. It is reminiscent of Scandinavian landscapes where nature and technology gently merge. A suspenseful night drive somewhere between futuristic mountains where dawn is setting and darkness fades away in a slow and wonderful way.
Greek born, Berlin resident, radio host and DJ, Dimitra Zina is one of the most interesting names on the new Berlin scene for her ability to create soulful journeys through epic jazz, funk and disco sounds - old and new.
Jazz-O-Tech is a label that draws on the rich heritage of two of music's most visionary and experimental genres: jazz and techno. Inspired by the creative and free-form nature of these two musical worlds, the label's artists mix tradition with modernity, improvisation with experimentation, and create a new sound known as techno-jazz.