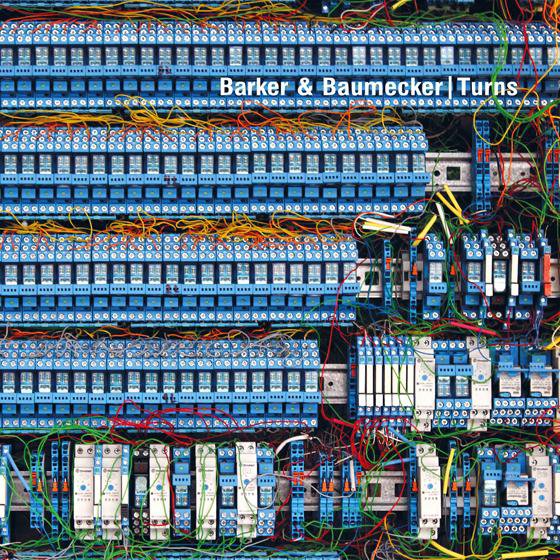 OSTGUTCD38/LP24
Barker & Baumecker
Turns
Loading...
Barker & Baumecker take Turns from techno, bass, breaks, and experimental terrain with their second album on Ostgut Ton.

Sam Barker and Andreas Baumecker's lives have always revolved around different kinds of music. That's partly why their productions as Barker & Baumecker are more unpredictable, harder to pin down than what you might expect from a label borne out of a techno club. And while their music is clearly built for dancing, listening to it reveals a deep love and respect for many forms of electronic music – bonding over more experimental dance forms is what brought them together in the first place. Imagining their music at any decent club, but disrupting the flow on the floor is what brings us to their second album Turns. An amalgamation of their unique musical minds, transcending electronic music genres and styles, while further developing and refining the Barker & Baumecker sound aesthetic.
Barker & Baumecker | Senden (edited sound clip)
Barker & Baumecker first met via their day jobs back in 2008, when the former was a booking agent and the latter was the booker for Berghain. Baumecker was instrumental in encouraging Barker and his colleagues at LittleBig booking agency to start Leisure System – first a party and now also a record label championing irregular dance music. Shortly after, their friendship – sparked by a kinship in musical curiosity – became a partnership in production. Now, with two EPs, an album, and almost 20 remixes under their belts, Barker & Baumecker continue to steadily explore and reshape their shared electronic musical interests, especially in techno, bass, breaks, and experimental terrain.

Baumecker's been a clubber pretty much from day one in his hometown of Frankfurt am Main. As he recalls, "Frankfurt has a really good history in club music. There was a party series called Techno Club at the No Name venue, which began in 1984. It was an American gay club, basically. It was super tiny, but really happening. I went there for the first time in '86 when I was 18." As the DJ nd_baumecker, he cut his teeth in the '90s playing house at Wild Pitch Club – an early party thrown by Playhouse/Robert Johnson founder Ata and Heiko MSO – and left-field techno, electro, and Warp-influenced sounds in Mannheim with Move D and D-Man. A regular guest at Berghain's predecessor club, Ostgut, he moved to Berlin in 2004 after an invitation to become a resident at the newly opened Panorama Bar inside Berghain. 12 years later, he's still a resident there, as well as a frequent DJ flyer worldwide.

Barker started out as a producer in Brighton's tight-knit experimental community, where, as he explains, "it was an open-minded scene. Music as a platform for self- expression and originality were really the only judgment markers. Authenticity is what we were looking for in those parties." But his move to Berlin in 2007, as part of the LittleBig team, and his subsequent exploration of DJ culture offered a new dimension to his musical philosophy: "The skill of DJing was something I had a lot of pleasure learning about. I was trainspotting DJs for the first few years. Music as a more communicative tool, this kind of, 'hey, let's all find a common ground,' – as opposed to, 'you can understand me or not, I don't care,' – didn't really make sense to me before Berlin."

While Baumecker had always thought of himself as a DJ, it was right around the time he met Barker that he bought his first synth from then-Ostgut Ton label manager Nick Höppner. "But then it went really fast," he explains, "I bought a lot of stuff in a really short amount of time." With Baumecker having caught the bug, Barker readily admits that they're both hardware lovers heavily into technology and machinery. But while they own some classics, "most of the studio is under five years old." As Andreas reveals, they "want to create a new sound, and with the old machines it's been done." If you peek into the small studio they share with Höppner, there's a huge collection of synths, drum machines and all manner of gear. While Baumecker now has an impressive collection of Moog effects boxes, Barker has brought in several racks of modular synths.

While their usual aim is only to have fun and escape from "real life," they will admit to a theme or two. Talking about the title of the album, Barker explains, "the two of us have had quite a lot of ups and downs since the last record (Transsektoral), and when you're in a collaboration where you only work together in real-time, in person, both people need to be in the right frame of mind." Baumecker adds, "Turns also had something to do with the tracks – almost every one turns towards the middle." The album also turns on the middle track of seven, a short interlude called "Technogate". "It's actually [the sound] of the gate right by our studio," Barker divulges.

But "Technogate" wasn't the only inspiration for Turns. "The title "Turnhalle" is German for a gymnasium or a sports hall," Barker explains about the album's fifth track. "And we are referring to Berghain," Baumecker notes wryly. Barker continues: "We checked every track out in the club, but "Turnhalle" we recorded playing back through the Berghain soundsystem. During the first two minutes, we tried to recreate the effect of ascending the staircase into the club." And while none of the tracks on Turns are merely functional, Barker & Baumecker do, of course, envision them in the club. "It's what I wish people would play at a certain time on Mornday morning, or sometime in the afternoon on Sunday," Baumecker explains. "There are certain periods in Berghain where I think it's really necessary to bring people down again and not keep them on the same vibe for six hours. I think something like this would interrupt that, and you can move on from there again." Tracks that mark a turn in a set, then.

There's nothing typical about any of these tracks, but they each share a clean aesthetic and sound palette with a sense of depth and compositional purpose. The ambient intro of album opener "Senden" morphs into a Reichian flow. "Encipher & Decipher"'s low-end drums weigh down dreamily melodic synths. "Club Entropicana" reduces rhythm and sound to machine signals, akin to Raster-Noton's starkness. Both "Turnhalle" and "Nocturnal" incorporate trance euphoria with breakbeats but in different ways, while closer "Statik" has a deliciously slippery garage pulse guiding it through a journey towards house bliss. You never know where they'll draw from next, but Turns feels like Barker & Baumecker are expanding and refining their own musical dialect. Like most of the music they're both drawn to, it's thoughtful, rich, and ever evolving – but always and completely committed to the club.
Tracklist
Tracks CD
Senden
Encipher & Decipher
Club Entropicana
Technogate
Turnhalle
Nocturnal
Statik
Tracks VINYL
A1. Senden
A2. Encipher
B1. Decipher
B2. Club Entropicana
C1. Technogate
C2. Turnhalle
C3. Nocturnal
D. Statik
incl. digital download
Release date
November 25, 2016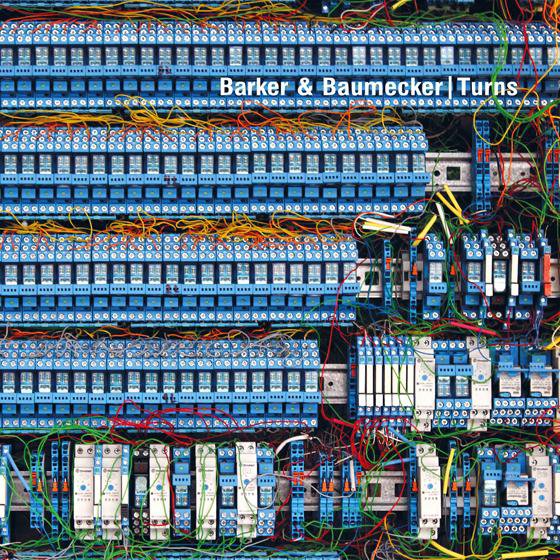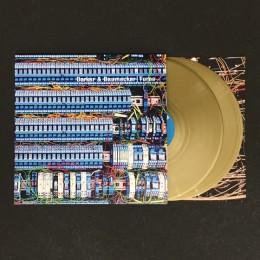 Subscribe to occasional news and announcements by email newsletter