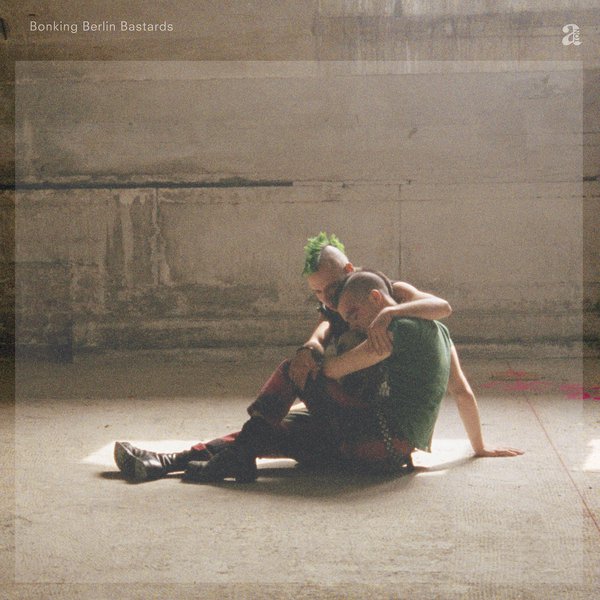 A-TON CD12/LP12
Bonking Berlin Bastards | Original Soundtrack
Loading...
First released by Cazzo Film in 2001, ebo hill's Bonking Berlin Bastards has long achieved the status of an underground punk porn classic. Like the Cazzo productions of director Bruce LaBruce, hill's vision was both ahead of its time and a playful distillation of 90s and early-2000s Berlin Zeitgeist: queer, industrial, hypersexual, exhibitionist and fueled by electronic music. The story is told in large part by the soundtrack, now to be released for the first time.

The music follows a group of squatters, punks and drag queens as they fuck, party and stumble their way through an empty city at the turn of the millennium. Approaching these themes more through location than plot, the film's narrative freedom is also a narrative of freedom; between chance encounters and sex in public, atop the maze of roofs in the city's former East, bent over bridges and moaning in ecstasy at oncoming traffic, pants down in telephone booths, packed into sex clubs, in the shadows of abandoned factories and techno clubs lost in time.

Composed by improvisational techno trio AeoX and noise / industrial producer Rouage aka CNM (respectively), the music spans a broad range of appropriately pounding industrial, weird techno, noise, ultra-stoned ambient, improvised dub and electro. It's a sonic spectrum that connects Berlin's queer hardcore techno and squatter party scenes from which AeoX and Rouage emerged, drawing a direct line between the likes of Berghain-forerunner OstGut (a primary meeting point for the film's cast & crew) to the more industrial, breakcore and noise-oriented independent party collectives and locations who provided multiple settings for the film, including Grüne Hölle and Stellwerk.
Tracklist
V.A. | I Remember All My Lovers
AeoX | Gruft
Roauge | Rush Hour
AeoX | Fragile
AeoX | Kesseltreiben
AeoX | Bekifft
V.A. | Dreierlei Fickblick
CNM | Deform (RMX)
AeoX | Guitarmad
AeoX | Culture Houze
Roauge | Fierce
AeoX | Ficken
Roauge | Touch It (Stellwerk RMX)
AeoX | Denksport
Roauge | Syrinx (in Öl)

2xLP inside gatefold sleeve includes download code
digipak CD includes booklet
Guest appearances
CNM / Rouage (Kathinka): Born in 1975 and raised in East Berlin. Co-organization of subcultural events since 1998 in Berlin, Potsdam, Leipzig and Barcelona. Experimental music, collaborations, exhibitions and audiovisual shows since 2000.

AeoX: Active between 2001 and 2007. Originally a quartet, then a trio, the group eventually shrank to two permanent members: Alex.E and Hanno Hinkelbein. The latter founded Null Records, where AeoX released two album and numerous EPs. They also released on Mental.Ind.Records founded by former OstGut resident Cora S. Musically, the group experimented with combining improvisational hardware techno, breaks, traditional instruments (guitar, clarinet, piano) industrial and metal.
Artwork
Cover artwork, gatefold, booklet and inner sleeves by ebo hill.
Film stills courtesy of Cazzo Film.
Additional photos by northor.
Layout by Yusuf Etiman.
Credits
Tracks 2, 4, 5, 6, 9, 10, 12, 14 written and produced by AeoX.
Tracks 3, 8, 11, 13, 15 written and produced by Rouage.
Text for 7 written by Daniel Regenberg, read by Daniel Ruven Maes, Juschka Weigel, Der Holländer.

Bonking Berlin Bastards is an ebo hill movie originally released by Cazzo Film in 2001.
All tracks mastered by Andreas [LUPO] Lubich at Loop-O Mastering, Berlin.
Release date
March 05, 2021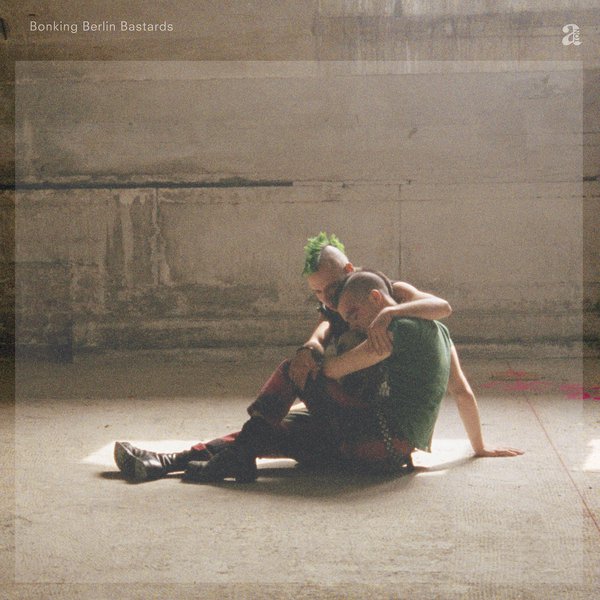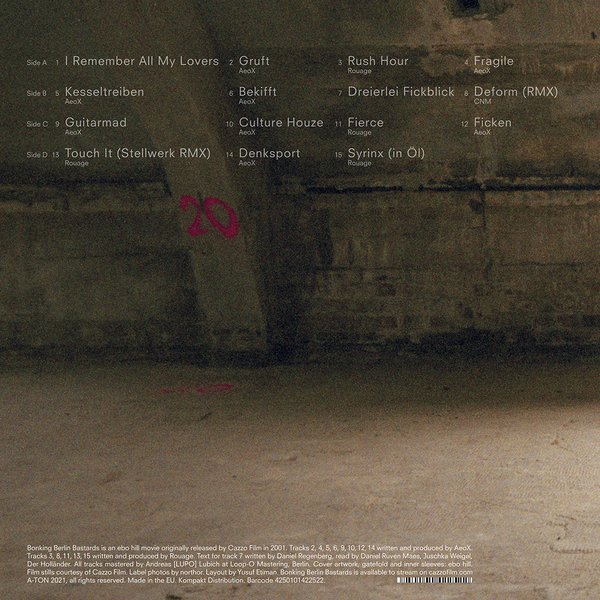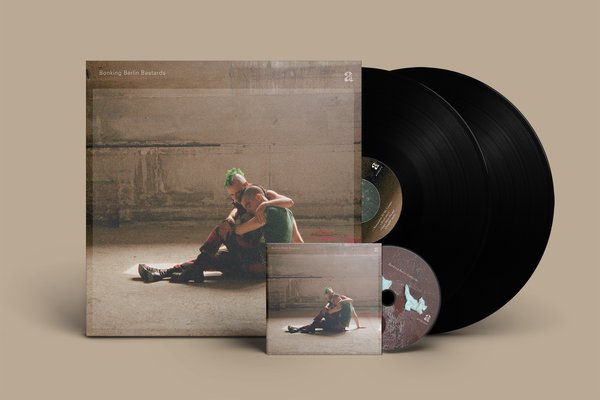 Subscribe to occasional news and announcements by email newsletter