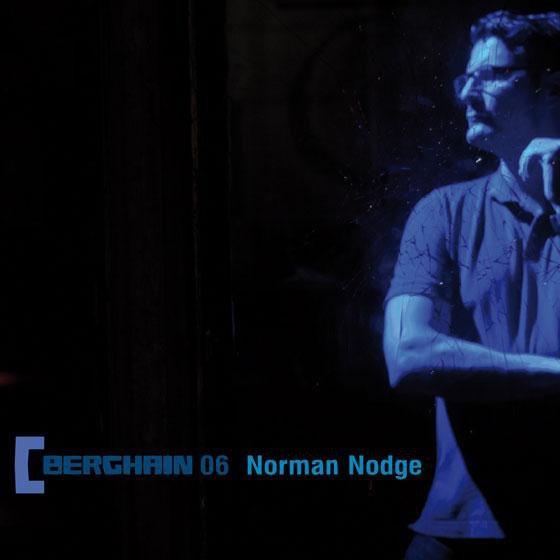 ostgutcd23
Norman Nodge
Berghain 06
Loading...
Berghain resident Norman Nodge presents the sixth installment in the club's mix series. Since 2005 Norman has played the Berghain floor once a month and has become an integral part of the Berghain crew. In the meantime he has produced several releases under his own name on Marcel Dettmann's MDR Label and on Ostgut Ton. As a DJ he combines classic Detroit and UK techno with Chicago house and a lot of new material, never afraid to go for the more unusual sounds, away from current trends and always putting a mixture of softer and harder styles into one set.

Norman knows how to create a journey and so it's not surprising that his Mix for Ostgut Ton is also built from many different elements. Classic Tracks like Jeff Mills' "Keeping Of The Kept" feature alongside the work of younger producers like Patrick Gräser. His "From Foreign Territories" is one of three exclusive unreleased tracks on this mix. Nodge also remembers that established artists like Keith Tenniswood as Radioactive Man are still producing powerful music today and includes a few recent tracks from such well established names. Showing that his palette of taste goes far beyond what you might expect to be the typical Berghain sound, much lighter tracks like Legowelt's remix of the incredible "Rainy Day Juno Jam" by Xosar are also included. With probably the most varied tracklisting for a Berghain Mix CD yet, Norman Nodge is convincing us with his courage to try new combinations.

The Mix starts off mellow with Birds Two Cage, who's behind this moniker stays secret, the exclusive track, "Gase", enters with warm ambient washes and is followed by a percussive shakedown from Oni Ayhun, taken from his second release on OAR. Redshape has become a regularly booked visitor at Berghain/Panorama Bar, his live sets there are always impressive and his remix for Mokira is a welcome mood settler before the mix really kicks in with Patrick Gräser's exclusive track. The Hauntologists and Staffan Linzatti continue as the pressure rises, until it reaches peak-time atmosphere when the Jeff Mills track is launched into the mix.

What follows is a Berghain set that is dark but jacking, punishing beats are interlaced with grooves to move your body, Silent Servant, DJ T-1000, a Planetary Assault Systems remix for The Nighttripper and the Charlton track are all excellent picks, perfect for Norman Nodges DJ-style. Architectural's "Looking Ahead" moves the mix into a different direction that is rich in dark atmosphere and simply penetrating. The left of centre attitude is continued with Mark Broom's exclusive track "Vault 5", continuously pushing until Ctrls and Chancellor allow us to freak out. After such a work out maybe a hint of rap vocals is the only logical way to go and so Tim Taylor & DJ Slip are called upon to fulfill their duties to powerful effect. Not satisfied to leave it at that, Nodge moves on into more playful and tripping territories, El Gato #9 picks us up as the ground slips from under our feet and in mid-flight Radioactive Man takes control and reconnects with the blissful start of Norman's mix. Xosar then is that little bit of something extra and beautiful that we have come to expect from Nodge.

All in all the Mix, which was recorded live at Berghain, is a perfect reflection of the Norman Nodge way of djing and also a document of what you can expect to hear from a resident at the club.
Tracklist
Birds Two Cage – Gase (previously unreleased)
Oni Ayhun – OAR 002-B
Mokira – Manipulation Musik (Redshape Tape Dub)
Patrick Gräser – From Foreign Territories (previously unreleased)
Hauntologists – Untitled (B1)
Staffan Linzatti – Morning
Jeff Mills – Keeping Of The Kept
Silent Servant – Untitled (A1)
DJ T-1000 – Metra
The Nighttripper – Tone Explotation (Planerary Assault Systems Remix)
Charlton – Black Slong
Architectural – Looking Ahead
Mark Broom – Vault 5 (previously unreleased)
Ctrls – Socket
Chancellor – Roundabouts
Tim Taylor & DJ Slip – New York Minds
El Gato #9 – Coefficient Of Friction (Monty Luke Black Catalogue Remix)
Radioactive Man – Nastyradio
Xosar – Rainy Day Juno Jam (Legowelt Remix)
Release date
October 22, 2012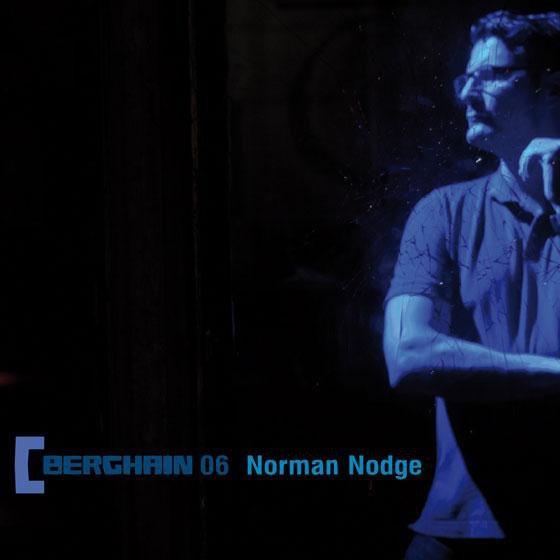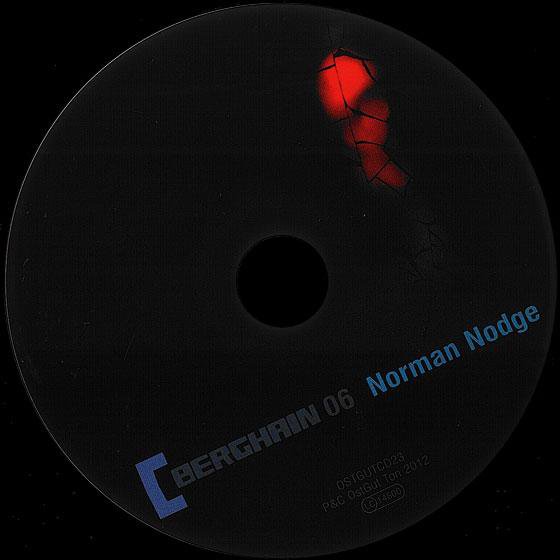 Subscribe to occasional news and announcements by email newsletter