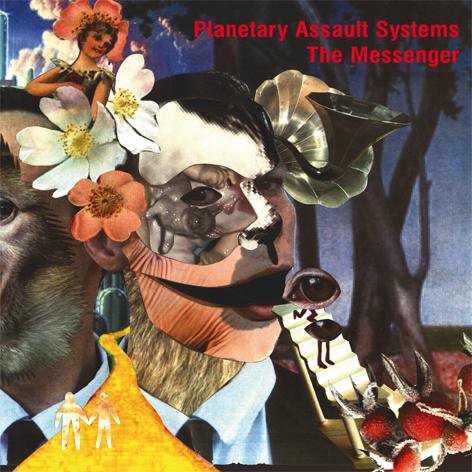 ostgutcd20/lp10
Planetary Assault Systems
The Messenger
Loading...
Luke Slater's Planetary Assault Systems follows the release of the album 'The Messenger' (OSTGUTCD20/LP10) with a 12" of remixes by Silent Servant and The Black Dog.

With his recent releases on Sandwell District and Semantica Records, LA producer John Mendez aka Silent Servant has shown that his reduced atmospheric techno has firmly taken its place on the world's main peak time dance floors. Taking one of the most banging tracks from 'The Messenger' album, he transforms 'Bell Blocker' to a slow burning hypnotic ride by removing both the super heavy bass drum and the bells of the original and instead layering heavy atmospherics over a rolling beat and finally introducing a new synth line that injects some intense emotion.

The Black Dog and Luke Slater have been travelling alongside in the electronic music scene since both released some of their earliest productions on the legendary General Production Recordings in 1991 and 1993 respectively. Since Black Dog's founding member Ken Downie has been joined by Martin and Richard Dust they have pursued a new sound in ambient and recently down to the floor techno that has earned them new support and respect from many of their younger contemporaries. Planetary Assault Systems' original 'Beauty In The Fear' is a tense mix of dark strings and jittering snares, for the remix The Black Dog combine their brooding melodics and dance floor oriented production skills to create the perfect counterpart to the flipside of this 12", somewhere between plain scary and profoundly deep. The release is backed by a second ambient version of the Black Dog mix that is only available on the digital format.
Planetary Assault Systems | Bell Blocker (Silent Servant Remix)
Tracklist
Bell Blocker (Silent Servant Remix)
Beauty In The Fear (The Black Dog's Destroyed On Purpose Mix Pt. 2)
Digital bonus track: Beauty In The Fear (The Black Dog's Destroyed On Purpose Mix Pt. 1)
Links
Release date
December 27, 2012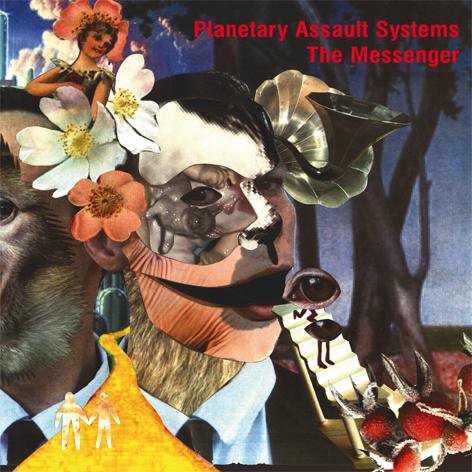 Subscribe to occasional news and announcements by email newsletter