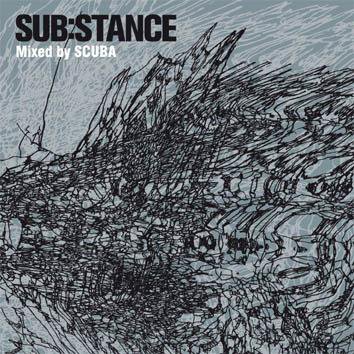 ostgutcd11
Scuba
SUB:STANCE
Loading...
SUB:STANCE is the collision of two worlds – the vitality of UK bass music intertwined with Berghain and all it's sensory exhilaration and unique atmosphere. The party started in July 2008 when an array of dubstep's finest exponents first brought the world's most exciting sound to its most talked-about club. Since then the concept has become fully formed with curators Paul Rose (aka Scuba) and Paul Fowler (Spymania Records) picking lineups covering the full spectrum of the burgeoning bass music scene, including Martyn, The Bug, Joker, Neil Landstrumm and many more, that have produced some truly memorable events since that first fateful night.

The only musical constant in the journey so far has been Scuba. Originally from London, he has been at the forefront of the new popularity of this music in Berlin and his DJ sets at each of the parties have provided some of the highlights of series to date. He was therefore an obvious choice for this mix, which across 24 tracks paints a sonic picture of his musical self and that of SUB:STANCE, performed as at the party itself using turntables and a mixer. Including many tracks from artists who have played the party themselves, including Shackleton, Ramadanman and Mala amongst others, the mix takes in all the sonic influences and stylistic techniques that have made Scuba sets at SUB:STANCE special. From the laidback cool of Pangaea, through Surgeon's barely-controlled aggression to Mala's deep meditation, the mix is a true representation of what these parties mean.

The mix also features 4 previously unheard tracks from Scuba himself as well as many more exclusive tracks and edits.

Scuba is the production and DJ alias of Paul Rose, curator of Hotflush Recordings, one of the original dubstep labels which released some of the most important tracks of the genre's formative period and continues to be a source of constant originality to date.

He relocated to Berlin in 2007, a move which (according to some) influenced his critically acclaimed debut album, A Mutual Antipathy (2008). The stylistic synergy of the album cemented his position as one of the most forward-thinking dubstep producers. The project was subsequently completed with a series of remixes by Surgeon, Substance, Jamie Vex'd, Martyn, Marcel Dettmann and the artist himself under his house/techno-centred SCB guise.

More recently he has been busy remixing artists including Fever Ray and Red Snapper, continuing to push the label with some big releases from the likes of Untold, Mount Kimbie and Joy Orbison, and developing the SCB name with a seminal mix for the MNML SSGS blog.
Tracklist
Tracks CD
Sigha – Light Swells (In a Distant Space)
Airhead – Paper Street
Sigha – Early Morning lights
Pangaea – Sunset Yellow
Joy Orbison – The Shrew Would Have Cushioned The Blow
Shortstuff – See Ya
Untold – No-one Likes a Smart Arse
Scuba – You Got Me
Surgeon – Klonk pt 4
DFRNT – Headspace (Scuba's secret mix)
AQF – Born and Raised (version)
Badawi – Anlan 7
Joy Orbison – Hyph Mngo
Mount Kimbie – Maybes (James Blake remix)
Sigha – Seeing God
Ramadanman – Tempest
Instra:mental – Voyeur
Sigha – Shapes
George Fitzgerald – Don't You
Scuba – Minerals
Shackleton – It's Time For Love
Digital Mystikz (Mala) – Stand Against War
Scuba – Last Stand
Joker – Psychedelic Runway
Release date
January 25, 2010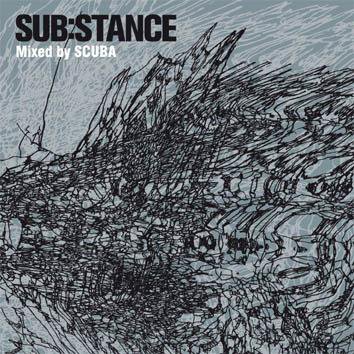 Subscribe to occasional news and announcements by email newsletter