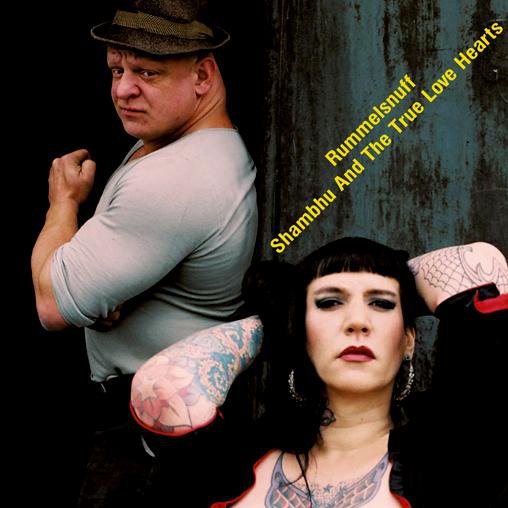 o-ton 50
Various artists
Rummelsnuff | Shambhu And The True Love Hearts
Loading...
Something of a departure into uncharted territory for Ostgut Ton on the fiftieth single release of the label. Following Berghain's hugely sucessful art exhibition ALLE which showcased the many visual artists among the members of staff at Berghain/Panorama Bar, Ostgut Ton shows they cannot be pinned down easily to one genre by offering their anniversary release to two artists of the extended Ostgut family who normally wouldn't be associated with what you might have come to expect from the label. Shambhu the undisputed Queen of the Berghain bar ladies (she regulary holds court every Saturday upstairs at her very own Gitter Bar) and Rummelsnuff the Germanic Hulk of the Berghain/Laboratory bouncers come up with enchanting and surprising results.
The release comes pressed as a 7" (a first for the label and limited to 500 hand-numered copies) and each side is given to one of the two artists. Recording sort of cover versions that developed more into original tracks inspired by releases from Ostgut Ton's back catalogue, Shambhu And The True Love Hearts got their teeth into Steffi's "Sadness" and created a new version full of grit and raw power steeped into Gospel, Rock & Roll, Blues and Soul, the vocals of Shambhu are quite incredible, which she also proved live at her band's recent concert at Berghain.
Rummelsnuff has been recording his unique brand of Industrial Music meets Drinking Songs for quite some time now and many are already familiar with his sound, for this 7" he has taken the track "Makes Me Wanna Dance" by Prosumer & Murat Tepeli and created a German version in true Rummelsnuff style, linear teutonic beats push the track straight through and the repetitive chorus creates a further link to the Techno side of Ostgut Ton while referencing early electronic music pioneers but always keeping it a little tongue-in-cheek. If this release will be just a one-off to show what else makes Ostgut so unique remains to be seen.
Tracklist
Shambhu And The True Love Hearts - Sadness 
Rummelsnuff – Machen wir den Tanz!
Release date
January 24, 2012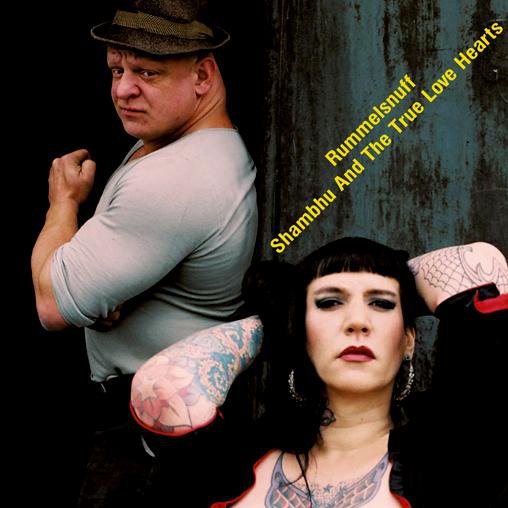 Subscribe to occasional news and announcements by email newsletter