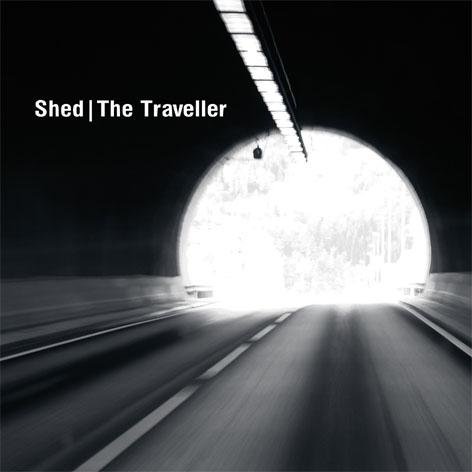 ostgutcd14/lp06
Shed
The Traveller
Loading...
Does techno music really need the album format? Let's put it differently: can techno work outside the established boundaries of the 12"? A look back into history shows little convincing examples. Dancefloor tracks, made for DJ's, follow a structure which require a damn perfect dancefloor in your living room in order to adequately absorb that very energy. A good album must offer more than a couple of dancefloor anthems, mixed with some ambient interludes and the obligatory downbeat experiment, has to be more substantial than a paint-box for your euphoric memories of perfect nights long gone. With "The Traveller", Shed's second album for Ostgut Ton, the Berlin-based producer is proving everybody wrong who gave up on the idea of the techno album. "The Traveller" is not the perfectly planned out escape into the safe haven where even more perfect tools worship the primetime DJ, but an ode to the heart of electronic dance music, still pumping loud and vigorous. For Shed, that very heartbeat was never clearer, more concise and genre-defining than in the UK in the early 90s. Detroit, Chicago, Berlin: get in line, you've had your time. Needless to say that Shed is not in this to become the copycat of some of rave music's perfect key moments. Shed translates this clearly defined time frame into an attitude, which up to this day opens both our hearts and ears in the blinking of an eye. "The Traveller" is not another chapter in the ongoing history of the "anything goes" cult, not an overcooked stew praising the power of eclecticism, but simply an example of untaimed fascination for sound. And possibilities. Frankly, Shed masters this almost naive approach perfectly and slaps the guards of the status quo straight in the face. Again and again, Shed pulls little melodies from the depths of his studio and lets us discover our enthusiasm for the moment anew. Welcome back, we missed you dearly. He applies breakbeats bearing more history than the 909 bassdrum where the 4/4 attack would have been the obvious choice, grants grandpa acid only a brief yet overwhelming guest appearance and deals with minimal dancemusic's heritage in a completely new, unexplored way. Always present: euphoria. With "The Traveller", Shed manages the intangible and translates techno tracks into a shorter, yet crisper format, plays with tempi and moods. And yet each and every beat is right where it belongs, helping to merge every ingredient into an adventurous trip through a night one always dreams of and yet hardly ever gets. At the same time, "The Traveller" is all but frumpy, quite the opposite. Those who expect the album to be the soundtrack for an all-inclusive weekender for techno pensioners, will be very disappointed. The album resonates from start to finish, is full of ideas, speaks dubstep and choses radical approaches where other producers opt for the emergency exit of the lowest common denominators. "The Traveller" is the perfect base for everybody still willing to take a chance. There is more to Shed, though. With "Wax" and "Equalized", he created two labels solely dedicated to his still strong admiration for the classic "track culture". After the release of his debut album "Shedding The Past" in 2008, this was a spot-on playground to experiment and play around with new ideas. On an album though these tracks would not have worked. An album deserves something different. "The Traveller" is a shining example of this approach.
Text: Thaddeus Herrmann
Tracklist
Tracks CD
STP 2
Keep Time
The Bot
Atmo – Action
44A (Hard Wax forever!)
... Can't Feel it.
Mayday
No Way!
HDRTM
My R-Class
Final Experiment
The Traveller
Hello Bleep!
Leave Things
Tracks VINYL
A1 STP 2
A2 Keep Time
A3 The Bot
B1 Atmo – Action
B2 44A (Hard Wax forever!)
B3 ... Can't Feel it.
B4 Mayday
C1 No Way!
C2 HDRTM
C3 My R-Class
D1 Final Experiment
D2 The Traveller
D3 Hello Bleep!
D4 Leave Things
Release date
August 30, 2010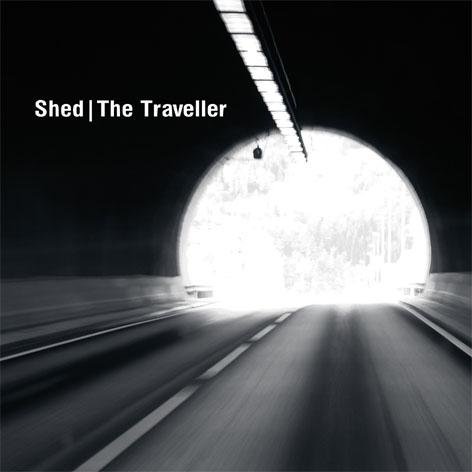 Subscribe to occasional news and announcements by email newsletter