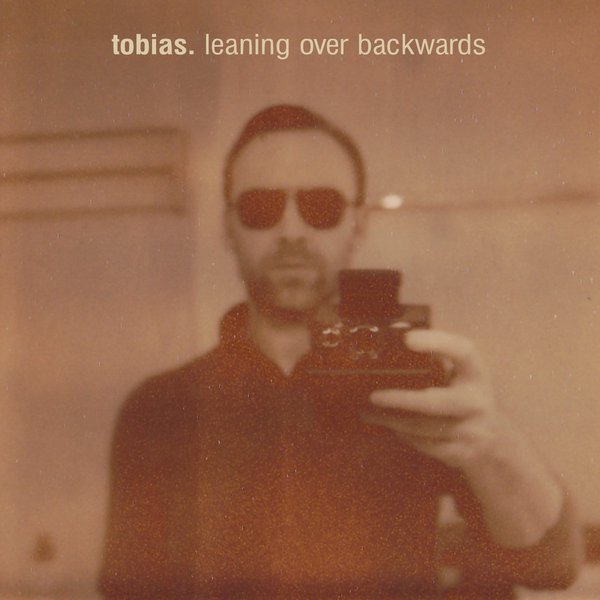 ostgutcd18/lp09
Tobias.
leaning over backwards
Loading...
Underwater Techno. Das könnte "leaning over backwards" reduziert auf eine einzige Begrifflichkeit sein. Tobias Freunds Albumdebüt für Ostgut Ton (dito seine Albumpremiere als tobias.) bietet einen faszinierenden und versunkenen Einblick in seine Soundwelt und -wissenschaft. Seit 1980 in den unterschiedlichsten Formen mit Musik beschäftigt, ließen sich Seiten mit den Arbeiten und Werken des ehemaligen Frankfurters und jetzigen Wahl-Berliners füllen: vom Synthie-Avantgardist über die langjährige und währende Tätigkeit als Studio Engineer (u.a. Milli Vanilli und aktuell Aerea Negrot, Nina Kraviz, Heartthrob u.a.) bis hin zu Pink Elln, Remixes, und Projekten wie Sieg über die Sonne, NSI. (gemeinsam mit Max Loderbauer) und dem non standard productions Label. Aber darum soll es hier nicht gehen, auch wenn tobias. hier nicht auf Kollaborationen mit alten und neuen Weggefährten verzichten muss. Einer Zeile aus einem Wire Song entliehen, beschreibt "leaning over backwards" das Gefühl, das beim Rückwärtslehnen über ein Geländer entsteht – und wie lange dieser Moment sich dehnen lässt. In diesem Falle eine ganze Ewigkeit.
Denn tobias. entsagt auf seinem Debüt neben vielen anderen Dingen vor allem dem Diktat der Synchronisation durch einen Computer. Zum reinen Aufnahmemedium degradiert und basierend auf den klassischen Rhythmusmaschinen Roland TR 808 und einem Korg Mini Pops, tauscht er diese längst zum sicheren Standard der Bequemlichkeit gewordene Produktionstechnik gegen die Unberechenbarkeit des Maschineneigenlebens. Die Belohnung ist Dynamik und Lebendigkeit, die nicht auf Detailverliebtheit, Sorgfalt und Aufmerksamkeiten verzichten muss.

In Jam-Sessions mit Beats und Effektgeräten liegen die Ursprünge der Tracks, deren Sounds und Stimmungen sich nach diesen Aufnahmen richten. Die Resultate gehen mal in direkten Clubtracks ("skippy", "party town", "we stick to the plan"), mal in Ambient oder Drone-artigen Atmosphären ("zero tolerance", "observing the hypocrites") oder in Hybridzuständen wie dem des Titeltracks auf. "the key", das zusammen mit tobias.' langjährigem Komplizen Uwe Schmidt alias Atom™ in Santiago entstand, dringt im Splittertakt mit schweren Pads in Drexciya-Tiefen vor und lässt erneut an das Unterwasser-Bildnis denken, das schon im Auftakt durch "girts" präsent ist. Dieser Kreis schließt sich am Ende mit der so fantastischen wie entrückten Schönheit "now i know". Wie schon zuvor bei "party town" oder "zero tolerance" macht tobias. hier erneut von Aerea Negrots (u.a. Hercules & Love Affair) auffallender Stimme Gebrauch, kreiert sehnsüchtigen Blade-Runner-Pop und einen konvenierenden Ausklang.

"leaning over backwards" verharrt und betört durch seinen Nonkonformismus und den fast schon beängstigend eigenen Charakter. tobias. hat hier eine Prägung von Techno erschaffen, die sich so wenig den Dampfwalzen-Kicks und dem Regelbuch-Funktionalismus ergibt, wie sie sich in artfremden Räumen verliert. Das Verfahren Techno als Perpetuum mobile. Über und unter Wasser.
Tracklist
Tracks CD
girts
party town
voices told me to do that
skippy
zero tolerance
free no.1
leaning over backwards
observing the hypocrites
the key
she still calls me mister
we stick to the plan
now i know
Tracks VINYL
A1 girts
A2 party town
A3 the key
B1 skippy
B2 zero tolerance
B3 voices told me to do that
C1 leaning over backwards
C2 we stick to the plan
D1 free no.1
D2 observing the hypocrites
D3 now i know
Links
Release date
July 04, 2011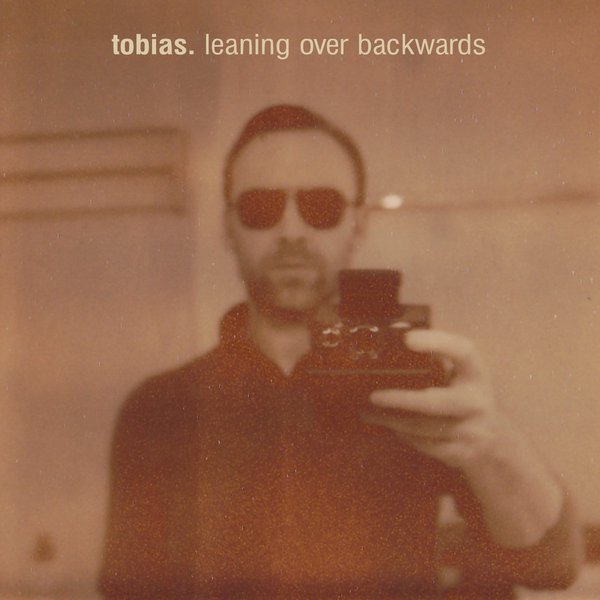 Subscribe to occasional news and announcements by email newsletter