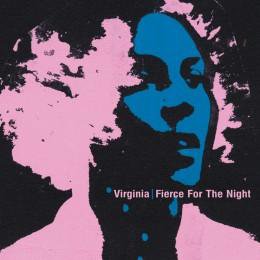 ostgutcd36/lp22
Virginia
Fierce For The Night
Loading...
Virginia steps up with her first full-length on Ostgut Ton, playfully answering all questions and rhetorics about love, lust and life with her singing on eleven new songs. Titled Fierce For The Night and co-produced by renowned artists Dexter, Martyn and Steffi, the album offers a very personal insight to her inner self while drawing from club culture's long and rich history.
Virginia - Raverd [Official Music Video | Ostgut Ton]
"Love, longing and lightness are the superior motifs of my album," Virginia says, "they're universal human emotions, but also part of the classic House music narrative." There are two hearts beating in her chest: being an experienced DJ and a longstanding resident of Berghain's Panorama Bar on the one hand, and her other self, the vocalist, producer and songwriter on the other. "My challenge was writing an album that works as well on the floor as it does in a home-listening context, that consists of songs rather than tracks," she continues. "Electronic music doesn't necessarily need a political message. On Fierce For The Night I've focused on club culture's basic principles: found and lost love, frenzy and extreme emotions." You can fall in love with a person everywhere, but within club culture there are more abstract sentiments involved: The fierceness between crowd and DJ, the togetherness between people on the dancefloor, the love for a moment when people connect with a tune. "What I like about the word 'fierce' is its ambiguity, in a positive and a gloomy way. Overall it has an explosive connotation, it's connected to the history of House music, divas and ballroom culture and stands not only for freedom and poise but also for challenges."
After her first two solo EPs with Ostgut Ton the idea of putting her vocals more into the foreground grew inside Virginia. "Throughout the years I've collected many notes and sketches on the road that I always wanted to write up." Having worked on songs for many years before and having collaborated with others was another motivation to elaborate her songwriting and put it into a new context.
"When I've approached a song from the music itself rather than the full lyrics, it was usually me improvising, humming along in a kind of fake English. Funnily most times when I choose this gibberish writing approach it all adds up in the end: the phonetic flow makes it work." While lyrics are not random in the end, Virginia uses her voice as another instrument in the writing process. "At times one word I pick is the starting point to develop the rest of the song and to add meaning. That's a different approach to songwriting, but it's a very much flow-driven way of writing." An approach that also refers to and reflects Virginia's craft as a DJ, where records come in one at a time and not only need to connect to the one before and the one after, but also to the floor.
Yet Fierce For The Night isn't just a solo, but also a group effort. The eleven pieces on this longplayer are co-produced by Dutch artists Dexter, Martyn and Steffi, each bringing their individual compositional skills and musical styles to the table, with influences ranging from Funk, Boogie, Disco, UK Garage, Drum & Bass and House. Written and produced during various studio sessions, Fierce For The Night resulted in a broad range of melodies, rhythms and musical moods, while preserving a coherent vibe. "It was important that the album didn't come out as a patchwork with every track having a distinctive signature sound. For us as a team there's a mutual understanding and an artistic vision we all share. We speak the same musical language. This isn't just limited to the studio, but also extends to the live context, as Dexter, Steffi and me will be performing live and touring the album as a group."
Besides the personnel, Fierce For The Night is, music-wise, an album deeply rooted in club culture while staying approachable for listeners that might not be regulars on the dancefloor. A Pop album that playfully defies the schematic formulas of Pop music. There is dancing and muscles being flexed in "Bally Linny", "Lies", "Funkert" and "Raverd" (both serving as the album's lead-single on 12" vinyl), "Follow Me" and the eponymous "Fierce For The Night" – cheerful and energetic songs that can be played out over the course of a club set, but just as well click with home stereo or radio listeners. There are the bouncy, more break-heavy cuts such as "1977" and "Obstacle". And there are slower paced, balladesque songs like "Believe In Time", "Subdued Colors" and "Han" that underline the bleak moments of life. All held together by Virginia's soothing, smooth and soulful singing voice.
And while all songs have personal stories behind Virginia's songwriting, there is also a classic Pop music narrative: making music approachable and offering meaning that people can connect to their own lives. Fierce For The Night is therefore first and foremost an album about relationships: A very personal reflection of Virginia's own experiences so far, but also about the once intimate, now loose connections between everyday people. Firmly placed in House culture, yet with open arms towards Funk and Pop culture, Fierce For The Night has a basic message: "Go out, enjoy yourself, loosen up and take what's good for you."
Tracklist
Tracks CD
Bally Linny
1977
Obstacle
Lies
Believe In Time
Subdued Colors
Funkert
Fierce For The Night
Raverd
Follow Me
Han
Tracks VINYL
A1. Bally Linny
A2. 1977
B1. Obstacle
B2. Lies
B3. Believe In Time
C1. Funkert
C2. Fierce For The Night
C3. Subdued Colors
D1. Raverd
D2. Follow Me
D3. Han
Links
Release date
May 27, 2016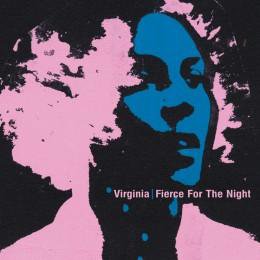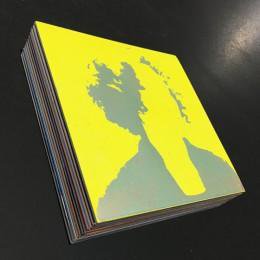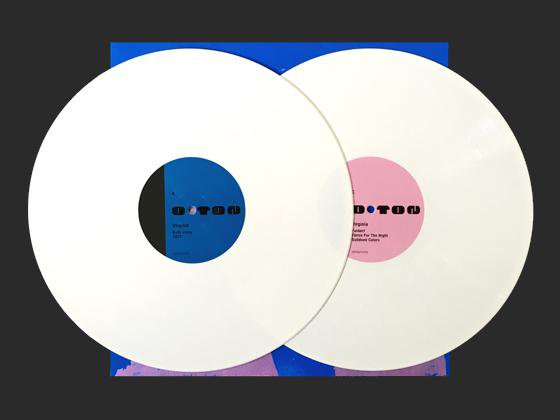 Subscribe to occasional news and announcements by email newsletter