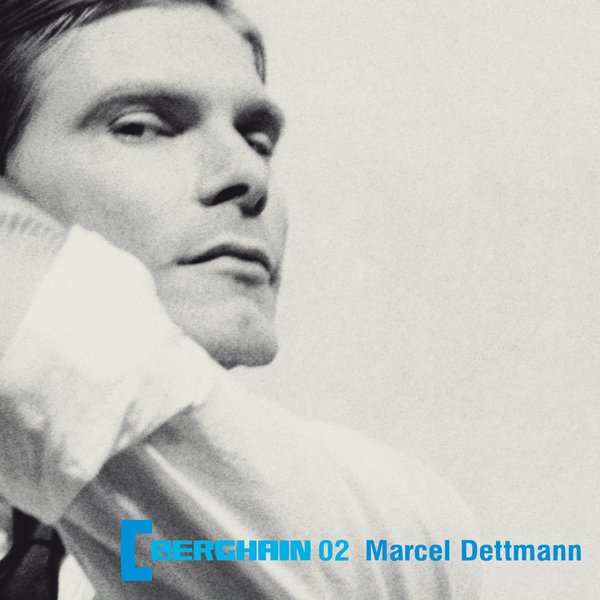 ostgutcd05
Marcel Dettmann
Berghain 02
Loading...
Following André Galluzzi's mix cd "Berghain 01", our resident dj Marcel Dettmann presents us the second installement in this series, "Berghain 02". It is his first commercially available mix ever.In the course of 72 minutes, Dettmann fathoms his very own sonic spectrum. Not relying on recent trends, Marcel draws his inspiration from frequent djing at Berghain, his only benchmark for his purist approach to Techno.

Dettmann was born 50 kilometeres outside of Berlin in Fürstenwalde. In 1992 he discovered Techno and immediately bought a pair of turntables at an age of 16 years. He promoted parties in Dresden and Frankfurt/Oder which gained him reputation eventually leading up to a residency at Berghain's predecessor OstGut. Since 2004, he also works at Berlin's record shop institution Hard Wax. Two years later, he finally started to produce his own tracks. His tracks for Ostgut Ton, his own imprint MDR and remixes for artists like Ellen Allien and labels like Rekids reflect the unique and bass heavy sound of the Berghain floor like no others. His understanding of Techno is very much influenced by an oldschool ethos, as he has been a Hard Wax customer long before he started to work there. His music is as much reduced to the basics as it is profound and in its roughness very distinct; altogether musical features derived from his experience as a dj. His sets will never feature Trance or overproduced records and when he goes Minimal it's always reminiscent of Rob Hoods "Minimal Nation".

Dettmann's intention on "Berghain 02" was to select timeless, yet modern tracks on the one hand. On the other, he was keen on using some of his personal classics which never left his case over the years. Last but not least, he has asked some of his friends to contribute exclusive material. Friends he works with, meets on a daily basis and feels inspired by. These tracks by tobias., Shed, Norman Nodge and Samuli Kemppi have already been released on vinyl on Ostgut Ton (o-ton15&16). On "Berghain 02" Marcel Dettmann works a rich and dark palette of sounds. He connects lost Detroit and Chicago classics like Strands "Zephyr" (Frictional, 1996), Kevin Saundersons "Just Want Another Chance" (KMS, 1988) and Risqué Rythum Teams "The Jacking Zone" (Chicago Connection, 1986) to timeless, recent grooves taking on the rough, sketchy and dark energy of the old tracks. Leaving a general coherent impression, Marcel also works with rough cuts on this cd. It is a lively mix devoid of bleak routine. A mix that paints a very unnostalgic, strong picture of what Techno is in 2008.

This CD is sold out.
Tracklist
Tracks CD
tobias. – Balance (Exclusive Track)
Norman Nodge – Native Rhythm Electric (Exclusive Track)
Pied Plat – Double Trouble
Planetary Assault Systems – Kat
Tadeo – Reflection Nebula 056n (Substance Remix)
Risqué Rythum Team – The Jacking Zone
Samuli Kemppi – Vangel (Exclusive Track)
Kevin Saunderson – Just Want Another Chance
Clatterbox – Press On
Redshape – Plonk (Original Mix)
Shed – Warped Mind (Exclusive Track)
Tadeo – 4
Kate Simko – She Said (Ryan Elliott Edit)
Deetron – Let's Get Over It (Marcel Dettmann Remix)
T++ – Mo #1 – (previously unreleased)
Radio Slave – Tantakatan
Luke Hess – Believe & Receive (Shed's Deepanddubbydub)
Strand – Zephyr
Release date
June 09, 2008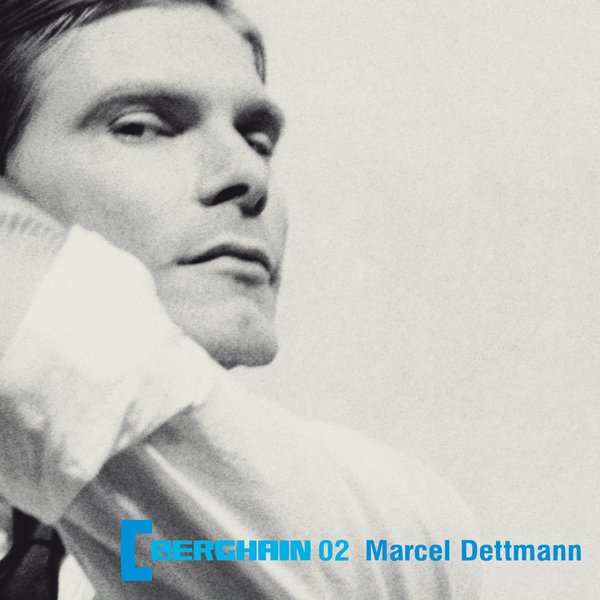 Subscribe to occasional news and announcements by email newsletter